1.Home page
Home page provides a brief introduction of PhaSepDB, a search box and links to other pages. you can search according to gene name, UniProt entry and MLO, updates of the database are displayed here as well.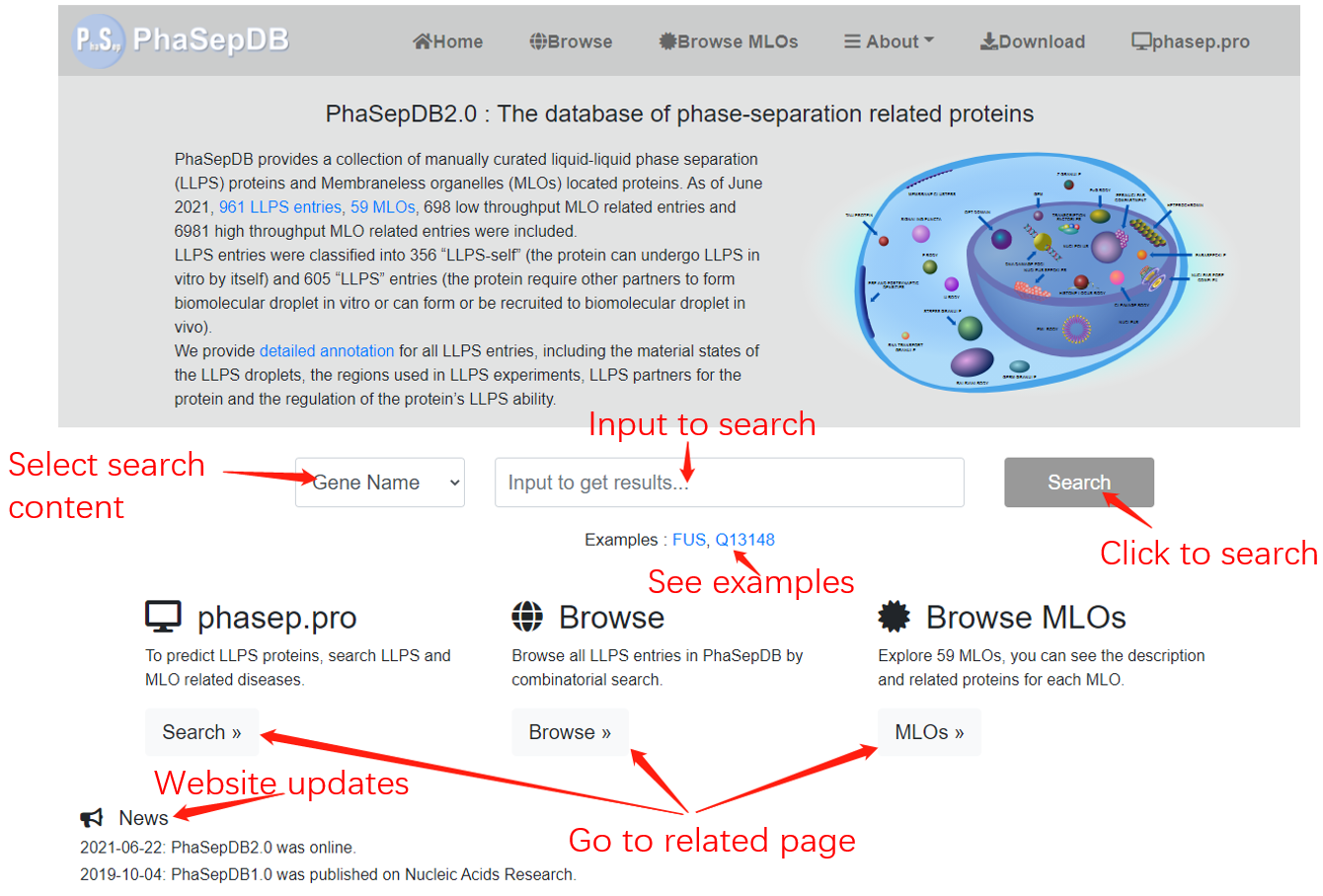 2.Search results page
The search results are presented as two responsible table, the PS entries and MLO related entries were listed respectively, The PhaSepDB ID (PSID) can be clicked to navigate to detail page.
3.Detail page
Detail page includes four sections:
1) Basic information which contains the reference, protein, class and location.
2) PS related evidences which includes a publication note from the reference, the material state of the PS droplet, the region used in experiment and key domains for the protein to undergo PS, phase diagram for the protein.
3) PS partner: protein, RNA and other (such as DNAs or chemicals).
4) PS regulation: posttranslational modifications, mutations, oligomerizations, repeats and alternative splicings.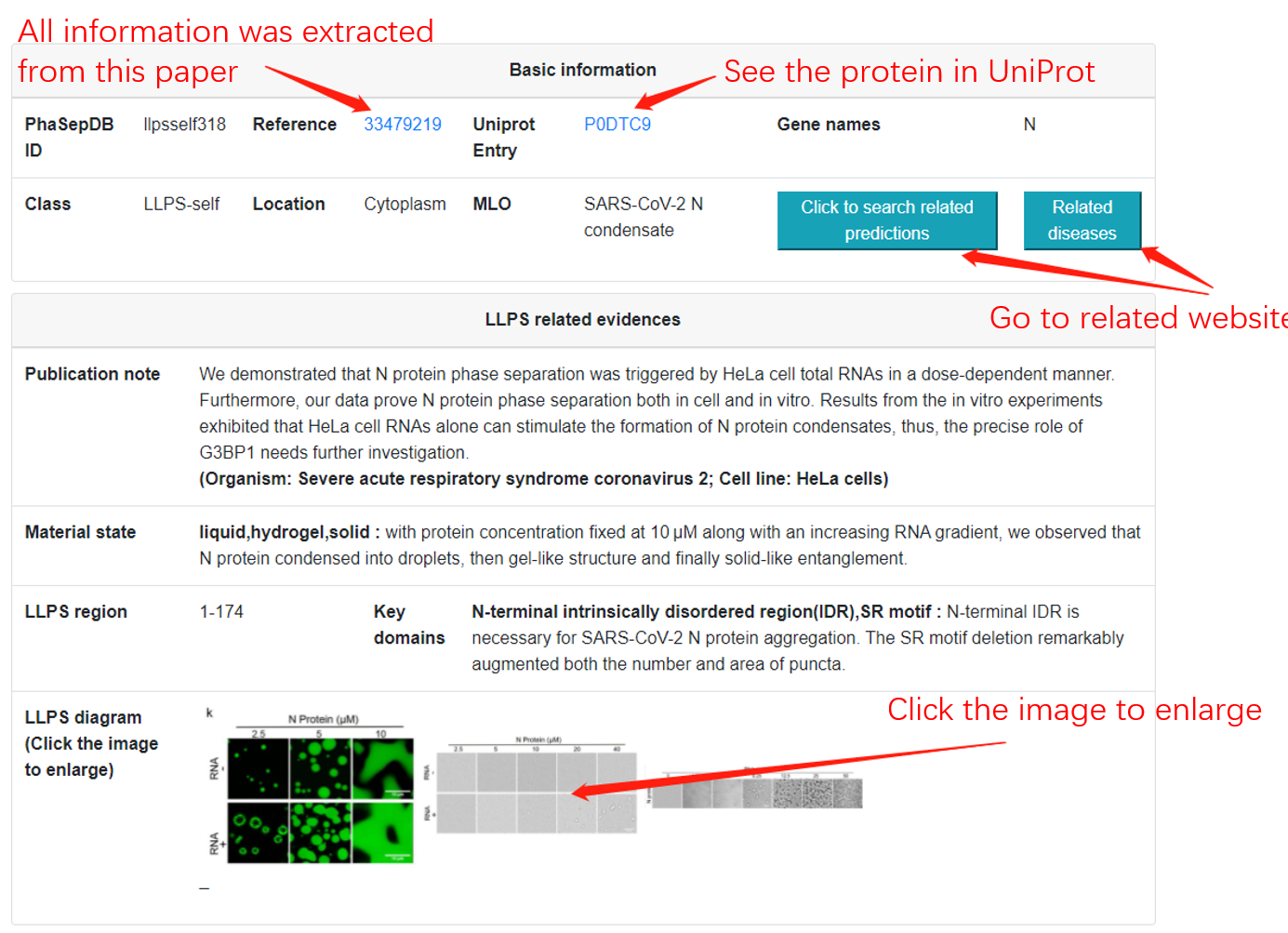 4.Browse page
Browse page contains all PS entries in PhaSepDB, you can enter what you want to query in the boxes and tap "Enter" to browse this database.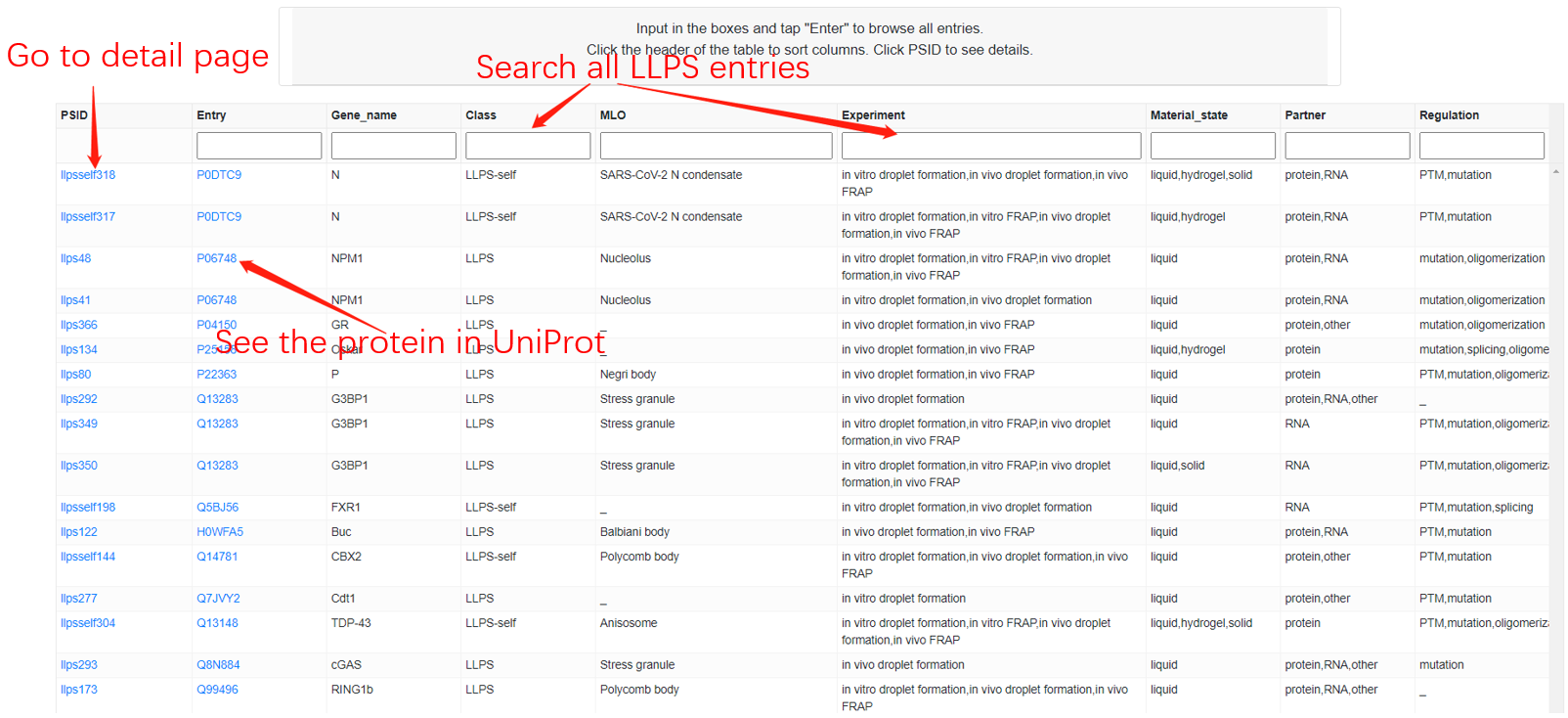 5.MLOs page
MLOs page provides a user-friendly graphical navigation which enable users to browse based on the location of MLOs, and a table contains the information of all MLOs, users can click an MLO to see all related proteins of the MLO.
6.MLO detail page
This page provides the basic information of the MLOs, the PS and MLO related entries for the MLO are listed below.